"Sharing the love of Jesus" is our theme.
Enjoy worship where we keep the best of the old and add the best of the new. Sing along with familiar hymns and hear fervent Bible preaching. Kids love church, come worship with us soon. Everyone is welcome!
Jesus Saves!
No matter how bad you have been, no matter how broken your life and heart may be, God loves you and wants to come live in your heart. When you invite Him in, He will move hate out and put His love in! The furthest distance your life can wander from God is just one prayer away from forgiveness and hope. God has a purpose and plan for your life, come find it!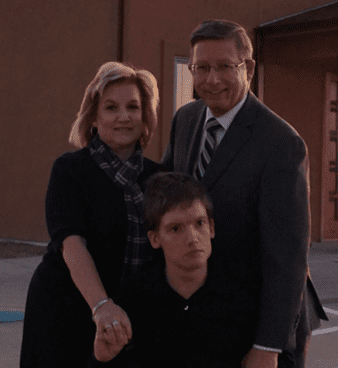 Love For The Disabled
Pastor Mark and Donna have a son with severe autism. God has provided just enough help for them to care for their son. Even though Jonathan cannot talk and mentally functions like an infant, God has used Jonathan to soften hearts and bless lives.
Everyone is welcome!
We will be glad to see you at church.
SUNDAYS
9:30am - Sunday School
10:30am - Morning Worship
WEDNESDAYS
5:40pm - we offer a meal that can vary from grilled cheese sandwiches to pizza. This a great opportunity to fellowship with us and learn what the Bible tells us about God.
6:00pm - Bible Study | Worship Music Practice after Bible Study
CONTACT US WITH YOUR MESSAGE OR PRAYER REQUESTS
Address
54 W Hahns Peak Ave
Pueblo West, CO, 81007